Make an informed decision when purchasing your new home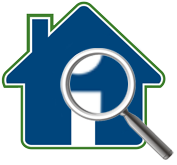 Buying a home is, for most of us, the most important transaction of our lives.
It is therefore important to take the necessary precautions to make an informed decision. The inspection of a home is an important step that every buyer should consider.
Avoid unpleasant expenses

By inspecting the home you want to buy, Accord Inspection maximizes your chances of avoiding expenses that could transform the home of your dreams into a financial burden.
Working with a certified inspector

Working with Accord Inspection, you are inspecting your future home by qualified home inspectors.